ESFUERZO, SERIEDAD Y CONFIANZA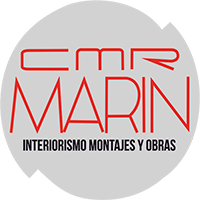 Somos una empresa nacida del esfuerzo y forjada en valores familiares.
Las primeras andanzas fueron dificiles pero CRM Marin ha ido creando una conexión con cada cliente satisfecho. Esto nos ha dado tal confianza que los propios clientes terminan siendo nuestros mejores comerciales, lo cual nos hace perdurar en el tiempo.
CMR Marin es sinónimo de esfuerzo y seriedad con nuestros clientes, consiguiendo una gran confianza recíproca.
We Thrive On Challenging Projects That Produce Bigger Rewards.
Reformas
Images tell a story, share a feeling and reveal information to your viewer.
Images Tell A Story
Rest assure we will incorporate beautiful imagery into your project so it stands out to the world.
Obras
Our intuitive options allow you to quickly and easily customize your web site.
Interfaces Matter
Options are useless without a clear understanding of what they do. We include intuitive, easy to use options.
Interiorismo
No matter what screen size or device, your content will look amazing.
Looks Amazing
Your content matters most, and needs to be accessible anywhere, anytime. This happens with our framework.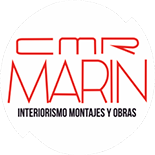 Todo tipo de reformas
Profesionalidad y garantía